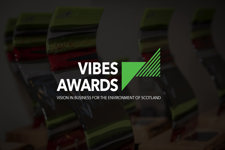 29 April 2018
Local businesses are invited to learn from the experience and insight of Albert Bartlett as the VIBES Awards launch on 7th May 2014.
Continue reading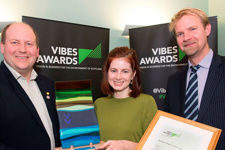 10 December 2014
The Micro Business Award is an additional award for the best entry to any category. It is open businesses with less than 10 employees.
Continue reading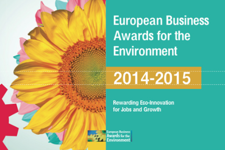 08 December 2014
Scottish businesses gain recognition at the European Business Awards for the Environment 2014.
Continue reading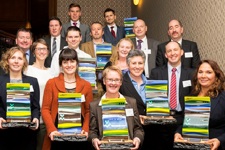 28 November 2014
Ten Scottish businesses were today (27-11-14) recognised as champions of business sustainability at the 15th annual Vision in Business for the Environment of Scotland (VIBES) Awards.
Continue reading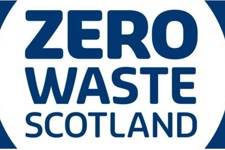 26 November 2014
With just one day to go until the VIBES Awards 2014, I'm getting 'good vibes' ahead of this annual opportunity to see the very best in Scottish environmental innovation showcased. It's always an excellent event.
Continue reading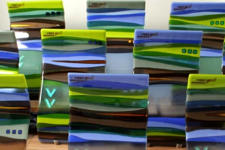 20 November 2014
It's just one week to go until the 2014 VIBES Awards ceremony takes place in Glasgow's Central Hotel. The ceremony will see finalists from across the country get together for the unveiling of this year's VIBES winners.
Continue reading
Share this
Media Enquiries
For all press & media enquiries, please contact:
The BIG Partnership
3rd Floor
Fountain House
1-3 Woodside Crescent
G3 7UL
0141 333 9585
vibes at bigpartnership.co.uk