If you are interested in becoming a sponsor for VIBES please email vibes@sepa.org.uk
---
Chivas Brothers - Pernod Ricard
Chivas Brothers is a global drinks producer and exports company steeped in Scottish heritage. It is the only Pernod Ricard business dedicated entirely to Scotch whisky and comprises a prestigious range of single malt and blended whiskies. Chivas Brothers' award-winning portfolio features some of the world's most revered Scotch whisky brands including Chivas Regal, Ballantine's, Royal Salute and The Glenlivet. With a multitude of awards and accolades for its quality, craftsmanship, industry-leading sites and award-winning campaigns, its brands are at the heart of moments of connection across the globe.
The company comprises 1,600 employees, 14 Scotch distilleries, one bottling facility and over 300 warehouses across its 25 sites including Orkney, Scotland and London.
Mabbett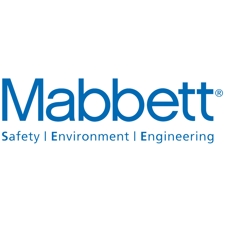 Mabbett is Scotland's leading integrated consulting and engineering firm, specialising in Safety | Environment | Engineering.
Our experienced and personable environmental and safety consultants, engineers and scientists focus on identifying and implementing practical, tailored solutions which manage risk, achieve compliance and reduce costs.
At Mabbett, we support our clients to grow a more competitive and sustainable business and to See a Difference. Our core areas of technical expertise include:
Safety: health & safety consultancy and compliance; occupational hygiene; LEV; EMF; chemical management, and process safety (COMAH; DSEAR; OBRA; CDOIF; functional safety; HAZOP).
Environment: acoustic consultancy; air quality; circular economy and resource efficiency;  compliance; contaminated land; construction environment services; ecology, planning and GIS; environmental monitoring; environmental permitting; integrated EHSQ management systems, and EHSQ training (Including IEMA and IOSH).
Engineering: air pollution control; industrial effluent treatment; M&E design; process engineering, and renewable energy systems.
Find out more about See a Difference at mabbett.eu or follow us on LinkedIn and Twitter – search for Mabbett Ltd.
The Glenmorangie Company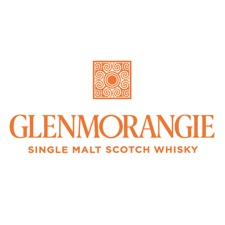 The Dornoch Environmental Enhancement Project (DEEP) is a ground-breaking initiative to restore Native European oysters to the Dornoch Firth. It has been pioneered by Glenmorangie in partnership with Heriot-Watt University and the Marine Conservation Society.
DEEP is a project that will benefit nature, business and the community.
The project's vision is to restore long-lost oyster reefs to the Firth, to enhance biodiversity and also act in tandem with Glenmorangie's new Anaerobic Digestion (AD) plant, which will purify the by-products created through the distillation process – an environmental first for a distillery.
The AD plant purifies more than 95% of the waste water that the Distillery releases into the Firth, with the remaining 5% of the organic waste naturally cleaned by the oysters – nature's ecosystem champions.
In pursuit of its vision to enhance the marine biodiversity of the Dornoch Firth, Glenmorangie and its partners have placed more than 70,000 oysters in its protected waters. The long term vision is to recreate a self- sustaining native oyster reef - the first time this has been attempted in a Marine Protected Area in Europe.
University of Stirling - Management School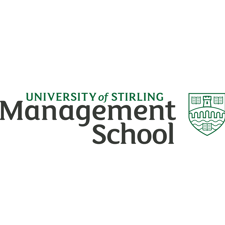 At the University of Stirling our thinkers are bright, inquisitive and innovative. Everything we do, as an institution and as individuals, has purpose and impact, which shapes our culture, our personality and our mindset. We use our thinking to improve everything and by connecting, innovating and transforming, we believe our thinking can change the world.
We aim to be at the forefront of research and learning that helps to improve lives, working with academic, commercial, public, private, and voluntary sector partners. Stirling is one of the UK's leading research universities. Our research is conducted to the highest standards of quality and integrity, allowing us to support and improve life across the world.
Stirling Management School's reputation for excellence in Business and Management is reflected in our rankings. Our close links with business and industry, range of professional accreditations and memberships with leading management education bodies help to ensure all our teaching is relevant in the real world and tailored towards future success.
Find out more about the University of Stirling and the Management School at www.stir.ac.uk/about.
SSE Energy Solutions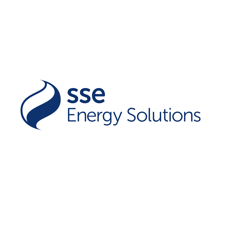 As part of SSE plc, the UK and Ireland's largest renewable electricity generator, SSE Energy Solutions works with businesses of all sizes to power change. Whether business are looking to switch energy supply to our 100% renewable electricity, or seeking advice on practical energy solutions for business, we have the technology to help businesses grow more sustainably.
We're committed to helping businesses find simple, affordable ways to cut their carbon footprint. And ensure sustainable growth by delivering 100% certified renewable electricity straight from our UK wind farms, to thousands of our customers across the country.
We're also helping the UK accelerate to net zero by creating a more resilient and sustainable energy system - investing in, building, and connecting localised flexible infrastructure, to drive the long-term performance of energy assets.
NDA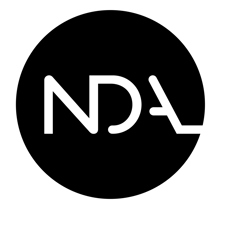 The Nuclear Decommissioning Authority (NDA) in Scotland 
Three of the NDA's sites are in Scotland - Chapelcross, Dounreay and Hunterston A.Two Advanced Gas-cooled Reactors currently operated by EDF Energy Hunterston B and Torness - will be decommissioned by the NDA group in the future and we're discussing options to lead the clean-up of the Ministry of Defence's Vulcan site in Caithness.
At Dounreay alone, our activities generate around £75m for the local economy each year. Our Scottish sites employ around 2,000 people and we spend about £300m each year. Since 2005 NDA group socio-economic funding to support communities in Scotland has totalled around £55m. We partner with 465 supply chain companies in Scotland – spending £128m between 2019-2021.
STV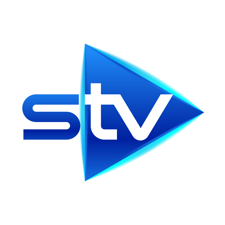 STV is Scotland's home of news, entertainment and drama, serving audiences with quality content on air, online and on demand. 
STV's broadcast channel reaches 3 million viewers each month, while STV's fast growing broadcaster streaming service STV Player, is now pre-installed in three quarters of the UK's connected TV homes offering viewers over 5,000 hours of high-quality drama, sport and factual entertainment series. Multi-genre production company STV Studios - one of the UK's leading content businesses - has an impressive track-record of success across a wide range of broadcasters, with productions including BAFTA-winning Elizabeth Is Missing and prison drama Screw, quiz format Bridge of Lies and much-loved returning series Celebrity Catchphrase and Antiques Road Trip.
Through our initiatives, we make advertising accessible and affordable to Scottish SMEs and continue to attract more new advertisers to TV. The STV Green Fund and the STV Inclusion Fund welcome environmentally conscious and socially inclusive businesses to work with STV, with both featuring as key components of STV's wider corporate Social Impact strategy.
HARRIS MAXUS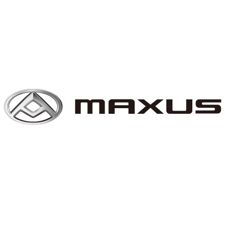 At MAXUS, we want to be part of the solution in the fight against climate change by encourage drivers to make the switch to electric driving. As such, we are proud to participate in the VIBES Scottish Environment Business Awards and sponsor the Sustainable Transport Scotland Award.
Our ethos is simple; we strive to always go the extra mile for our customers, helping those who want to make the move to electric motoring, through innovation, unparalleled vehicle range, support and education.
Over the past number of years, MAXUS has introduced a full range premium electric vehicle to the UK market. In addition to our award-winning flagship eLCVs, the 3 DELIVER 3 and e DELIVER 9, last year, we also launched the T90 EV, the UK's first fully electric pickup truck, as well as an all-electric MPV in the shape of the MIFA 9 – bringing MAXUS to a new cohort of customers.
But having a great range of electric vehicles is not enough to encourage drivers to make the switch.   At MAXUS, we understand that education, support and incentive are important too.
To accelerate he transition to electric, we have launched a new scrappage scheme which offers drivers the opportunity to upgrade their existing vehicle and make considerable savings on a new zero-emission MAXUS vehicle. We also offer advice and support through our dealer network and ensure we are with our customers at every step of their EV journey to ensure their transition to electric is as seamless as possible.
If you are interested in making the switch to EV or want to learn more about how to make the switch, to get in touch with us today through your local MAXUS EV dealer.   For more, check out: www.saicmaxus.co.uk
Optimum Eco Group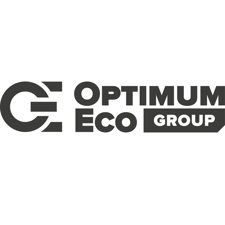 Optimum Eco Group provides innovative solutions to tackle the world's fastest growing waste stream – electrical and electronic equipment.
The group's two specialist companies, CCL (North) Limited and Restructa Ltd – are leading the charge to a circular economy through the reuse, repair, refurbishment and recycling of all types of IT and WEEE.
CCL has more than two decades of experience in IT lifecycle solutions, WEEE management and secure data destruction.
Its sister company Restructa are experts in display recycling, from older style cathode ray tube (CRT) displays to all types of flat screen televisions and monitors.
Together, they process some 3.5million products annually, and their processes are designed to maximise product life cycles through reuse, repair and refurbishment to the highest of standards.
Items which cannot be refurbished are stripped down for parts and materials thanks to ground-breaking repurposing solutions and technology. For example, the glass in television screens is turned into a unique, decorative aggregate product called Glasglo and even the dust created during manufacturing is incorporated into tiles to ensure a zero waste solution.
Optimum Eco Group's business model is built around caring for the environment, its employees, its customers and the community.
Find out more at www.optimumeco.co.uk
The University of Edinburgh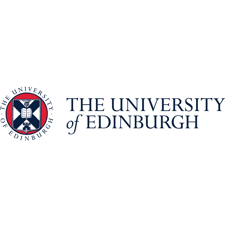 For a world in need of extraordinary change… The University of Edinburgh.
At the University of Edinburgh, we've had an extraordinary influence on the world, and on individual lives, for more than 400 years. Each year we take on tomorrow's greatest challenges; applying new research, in new ways, to solve new problems. This innovation and entrepreneurism sets the agenda for our future society.
Working closely with our partners, we're delivering outstanding commercial and social impact, and today, we're pushing ourselves further. We're formalising a system that will allow more breakthroughs in five key areas for Scotland and the world:
· Future health and care.
· One health, agriculture and food security.
· Society and planetary sustainability.
· Culture and creative economies.
· Living and working digitally, including digital manufacturing and automation.
In these areas of impact, the University of Edinburgh is synonymous with the extraordinary. This is thanks to a kind of magic created by three factors:
Place: As we upgrade our physical and virtual environments, we'll combine our 'thinking networks'; encouraging interdepartmental communication.
People: We're empowering our diverse staff, students, leaders and partners by growing our culture of innovation with training and skills programmes.
Practice: We encourage people to push frontiers. In future we'll help this flourish by being more resourceful in seeking funding outside traditional routes. We also propose holding innovation and impact forums each year.
This is a structured drive for impact through innovation that's currently generating £2 billion for the Scottish economy, and £4 billion for the global economy. But it's people who will continue to make us who we are. How they will shape their world and ours, we couldn't say; and that's part of the thrill.
Scotch Whisky Association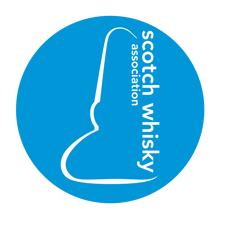 The Scotch Whisky Association is the trade body for the Scotch Whisky industry. Its mission is to secure a sustainable future for the Scotch Whisky sector, championing sustainable production, global trade and responsible enjoyment. The SWA works closely with its members, the UK and Scottish governments, international governments, and other partners to ensure Scotch Whisky can thrive, grow and invest at home and in markets around the world.