29 April 2022
---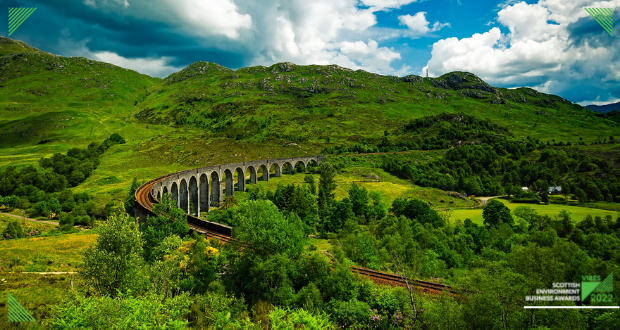 Businesses are already playing a crucial role in tackling climate change. VIBES presents an opportunity to showcase your innovation and the environmental, economic and social benefits this is bringing. It is important that we take the time to celebrate successes, whether you are just starting out on your journey to net zero or already leading transformational projects. What is important is that we all take steps and make a positive difference to society.
"Just transition" is front and centre of Scotland's ambition to end our contribution to climate change. It is a concept which is rightly gathering momentum across the globe and emerging as a pivotal theme of the climate debate, with Scotland in the lead.
Fundamentally, a just transition is about taking the opportunity offered by the need for rapid climate action to deliver on our social, economic and climate goals. It harnesses the net zero transition across all sectors of the economy to build a better and more equal Scotland.
Specific actions that you are doing to support wider social benefits can also support a just transition as we decarbonise. For example, involving and engaging your workforce in organisational plans; supporting your workforce to upskill; or involving local communities and supply chains and helping to increase their resilience.
Taking fair and inclusive action to move your business toward net zero, will not only help you to produce a more resilient and secure business model but could support wider reputational benefits. It will be, increasingly, what consumers and clients demand. Future proofing in this way can help secure future investment, attract clients and the best new talent, provide opportunities to reduce operational costs as well as gain competitive advantage.
The Scottish Government recognises that businesses need easy access to the necessary information and resources to embed just transition into the way you do business. We will be working with the business community this spring to produce specific guidance on what this looks like, in practice[1]. 
The Scottish Government and VIBES recognise the leadership role that many businesses are already playing and look forward to seeing this year's applicants.
We are committed to building a better, fairer world. Let's continue to work together to make this happen.
[1] Just Transition - A Fairer, Greener Scotland: Scottish Government response - gov.scot (www.gov.scot)
Share this
Media Enquiries
For all press & media enquiries, please contact:
The BIG Partnership
3rd Floor
Fountain House
1-3 Woodside Crescent
G3 7UL
0141 333 9585
vibes at bigpartnership.co.uk