26 July 2022
---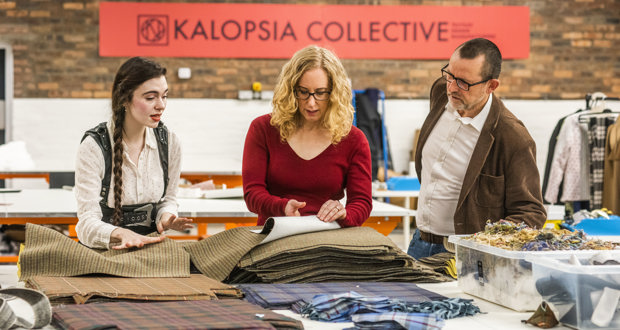 Submit your application for round one by Friday 29 July 2022
Scottish textile businesses have three days left to apply for support from the Circular Textiles Fund. The new £2million funding administered by Zero Waste Scotland and backed by the Scottish Government aims to reduce the environmental impact of textiles by supporting businesses to implement circular solutions. 
The funding will support textile businesses in Scotland, from fashion to upholstery and industry, to help embed circular business models.
A circular economy is part of the solution to our global climate emergency - one in which products, services and systems are designed to maximise their value and minimise waste.
Manufacturing textiles consumes finite resources and releases greenhouse gas emissions. Zero Waste Scotland's latest Carbon Metric report shows textiles make up four per cent of waste by weight but account for nearly a third (32 per cent) of the carbon impact of Scotland's household waste.
Businesses play a crucial role in tackling climate change, and the Circular Textiles Fund aims to support innovative solutions and collaboration in business.
The fund can help businesses in Scotland to implement innovative circular projects to drive Scotland's circular economy, where resources are valued and kept in circulation for as long as possible.  
Applications are open to textile businesses looking to implement a circular solution, individual and collaborative projects are both welcomed. Applications will be assessed against their ability to:
Accelerate a circular transition in Scotland 
Deliver economic and inclusive growth 
Reduce waste
Reduce carbon impact
Innovate
There are many examples of circular textile solutions in Scotland, many of which VIBES has supported including:
There's just three days left to apply for round one of the Circular Textiles Fund, make sure to register your interest now at CircularTextilesFund.Scot and submit your application by email by Friday 29 July 2022.
The fund will re-open for round two applications in 2023/2024.
Share this
Media Enquiries
For all press & media enquiries, please contact:
The BIG Partnership
3rd Floor
Fountain House
1-3 Woodside Crescent
G3 7UL
0141 333 9585
vibes at bigpartnership.co.uk