06 September 2021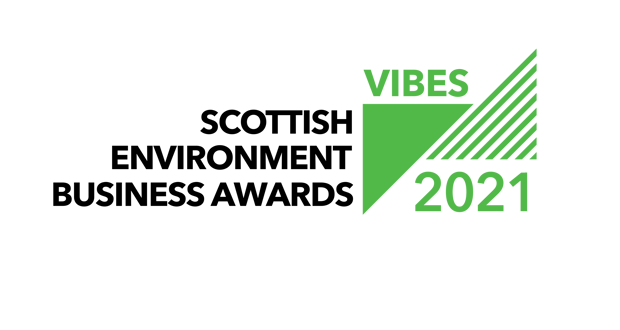 35 businesses from across Scotland have been chosen to receive a Good Practice award for the 2021 VIBES – Scottish Environment Business Awards.
Even though the past couple of years have been very challenging, this year's awards received a very large number of high-quality entries. 
The companies recognised are:
ACS Clothing Ltd.
Adelphi Distillery Ltd.
AES Solar
Amey Binnies JV
Aqualution Systems Ltd.
Beauty Kitchen
Beyond Green Advisors Ltd.
Brewster Brothers Ltd.
Cedeco Contractors Ltd.
Dear Green Coffee Roasters
Forest Carbon Ltd.
Heron Bros Ltd
Hickory
Hobbit Hideaway
InchDairnie Distillery Ltd.
Kirkennan Estate Holiday Cottages
Kirsty Maguire Architect Ltd.
Lothian Buses
MiAlgae Ltd.
Pentland Ferries
Rainton Farm/The Ethical Dairy
Redeem Exchange
Renewable Parts Ltd.
Saltire Roofing and Building Ltd.
SAMS Enterprise
Scottish Leather Group Operations Limited
Scottish Sea Farms
Select Scotland Tours
Sioda UK
Sulmara
Tennents Caledonian
The Edinburgh Remakery Ltd
The Furniture Project (Stranraer) Limited
The Polycrub Company
WEEE Scotland Ltd.
Good practice case studies will be prepared for each of the winners and these will be published on the VIBES website.
A virtual awards ceremony to congratulate all of the award winners will take place on Tuesday 19th October 2021 at 10.30am. Keep an eye on the website and social media for further details on how to attend the event.