05 June 2020
---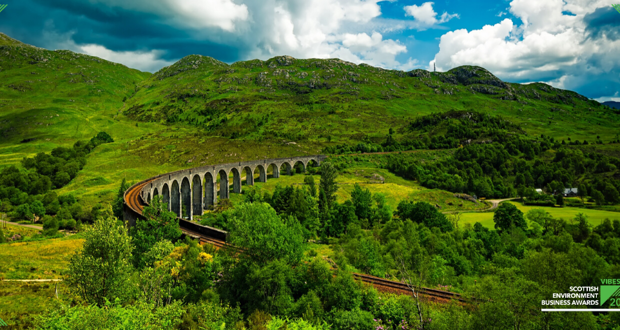 Today for #WorldEnvironmentDay2020 we look back on VIBES winners and how applications have strengthened over years as more businesses are trying to go beyond environmental compliance requirements.
In 2019, VIBES – Scottish Environment Business Awards celebrated its 20th anniversary. It is amazing to see that businesses who were involved at the very start are still working with us. This is the case for Chivas Brothers who won in 2002 and then became a sponsor. They have carried this on in this capacity throughout.
Over the 20 years, we have seen some businesses using VIBES as a benchmarking process, enabling them to check that their company is continuously improving.
Martin McCrimmon, Business Systems Director at CMS Window Systems, oversees environmental sustainability for the company and said "VIBES helps us maintain our focus on environmental sustainability and is an independent marker in the sand in terms of our performance.
"We won a VIBES award in 2009, then again in 2015, so entering around every five years allows us to stay on track, network and learn from other pioneering businesses to improve even further. And our participation with VIBES helps to inspire confidence with our customer base through our openness to be independently assessed and scrutinised by experts in this field."
Business are upping their game and using their journey to Net Zero as a business opportunity. Reducing their impact the environment, making themselves more attractive and more competitive.
Some businesses are changing the way they are producing their products, as for example FINDRA winner of VIBES 2019 Small Business Award. Other businesses are changing their business model, to renting models, for example ACS winner of the VIBES 2019 Leadership Award. Both these businesses are leading in the fashion industry where change is needed with an estimated USD 500 billion value is lost every year due to clothing being barely worn and rarely recycled.
Gillian Bruce, VIBES Chair "We have seen a clear evolution in the profile of the typical VIBES applicant. 20 years ago, businesses were at the very start of their environmental journey. Their commitment toward sustainability has increased as they continue to understand the wide ranging benefits of improved environmental performance.  
It is exciting to see so many creative and innovative businesses building sustainability into the heart of their operations."
For more inspiring stories, have a look at our previous VIBES winners' case studies.
Share this
Media Enquiries
For all press & media enquiries, please contact:
The BIG Partnership
3rd Floor
Fountain House
1-3 Woodside Crescent
G3 7UL
0141 333 9585
vibes at bigpartnership.co.uk