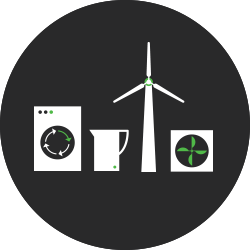 VIBES Award: Environmental Product or Service Award
Sponsored by NetRegs
WINNER
Highlights
Produces magnetic secondary glazing and draught proofing (InvisiTherm™)
Reduces heat loss and solar gain through windows
In single glazed properties enhances the thermal efficiency of the window area; taking it from a U-value of 5.5 to 1.7
When used in conjunction with working shutters, InvisiTherm™ can reduce U-value to 1.1 which is 0.3 better than brand new double glazing
Provides noise reduction: they can guarantee a minimum of 48% noise reduction and in many cases see noise reduction much higher than that.
Glaze & Save is a magnetic secondary glazing and draught proofing company based in Perth. The company offer several energy efficient products including Glaze & Save InvisiTherm™ which protects the original glazing in buildings; turning single glazed windows into double glazing without replacement or redecoration, saving energy while reducing waste.
The Environmental Product and Services Award recognises businesses that have developed, or are developing, a product or service that supports sustainable consumption, reduces environmental impact and creates new business opportunities.
There are over 65 million single glazed windows in the UK, many of which are in listed buildings and conservation areas. Conservation regulations don't allow for new double glazed units to be installed, so secondary double glazing that retains the original windows is the only option. InvisiTherm™ offers a range of benefits compared to traditional glass secondary glazing including improved insulation and noise reduction properties.
The judges were impressed with the examples of energy and noise reduction as a result of installation of the product. It reduces heat loss through glazed areas by approximately 63% and rejects approximately 26% of the sun's rays, meaning that rooms are kept warmer in the winter and cooler in the summer. In unheated rooms the product can raise the temperature of the room by five degrees centigrade.
The Circular Economy has been considered in the installation and production of the product. Installation of InvisiTherm™ encourages waste reduction and resource efficiency, as it does not require the removal of original windows. 95% of the waste produced from installations is recycled. Wood beading comes from sustainable sources, and the company ensure that all of their products and materials have a designated end of life policy that fully fits in with the values of thecircular economy.
They even collect the polycarbonate dust from their vacuum bags and have these turned into black bin bags.
If any of their customers decide that they no longer require their magnetic secondary glazing systems, Glaze & Save will remove them free of charge for re-use in fuel-poor households, with all unused systems being fully recycled.
Dr Tanya Ewing, CEO and owner at Glaze & Save, said: "I am honoured to have been recognized at this
year's VIBES Awards. I've really enjoyed the journey of developing an environmentally friendly product that has the potential to change the energy efficiency of the homes and business across the country. To be
recognised for this by winning the Environmental Product or Service Category is a great achievement that
myself and the rest of the team are extremely proud of. The success we have experienced at Glaze & Save is a real testament to the hard work and dedication of all of the staff towards improving energy efficiency and reducing waste in the construction industry."
To view PDF files you may need to download Adobe® Reader® software which is the free global standard for reliably viewing, printing, and commenting on PDF documents. Download
Adobe® Reader®